When you're new to working from home, it's important to arm yourself with the right tools. You're battling against two major foes – an onslaught of distractions and a whole new work environment.
We've been adjusting to our new-ish surroundings for a few weeks and know it takes a bit of getting used to, but you don't have to tackle it alone. We've put together a few tips. And, as always, a bunch of apps have jumped to the rescue. Here are a few that we think are worthy of adding to your collection.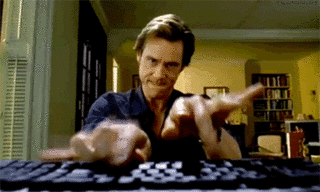 How to become a well-oiled productivity machine
Now, the first hurdle is overcoming the distractions, and there are plenty of them (like toddlers and the fridge).
Ironically, social distancing has only increased our social temptations. Group chats as chatty as ever and it's even easier to fall down the social media rabbit hole of TikTok dance routines and the latest uses for all those excess toilet rolls…
So, what do the app stores have to offer?
Hands off the smartphone. If you need to quit the procrastinating, give Forest a go.
Time away from your screen equals tress planted in the real world. So, as you unplug and stay present, you get that warm and fuzzy feeling of looking after the planet (with none of the heavy lifting).
Forest is an incentive, and an effective one at that. If the guilt of your growing inbox doesn't separate you from your device, the guilt of killing a tree probably will.
Remember those cassettes with whale noises that you'd find at every garden centre? Just me? Anyway, there's an app version, with a much more relaxing track list.
Noisli has a collection of 28 high quality background sounds, designed to create an inspiring atmosphere and boost motivation.
There's also the option to channel your inner Calvin Harris by mixing combinations. We recommend campfire with a smidge of moon (smidge probably isn't the technical term).
If you've got a busy day ahead and need to keep your head in the zone, Pocket can help eliminate some of the distractions – well, save them for later at least.
This nifty app lets you shelve any articles, videos and images you don't have time to read during the workday. That means you can get on with taming your to-do list and catch up on the things you've missed whenever you log off for the day – like that Buzzfeed quiz to find out what type of Disney princess you are.
Needless to say, this one's all about staying focused. It takes a no-nonsense approach for those of us who need a little more structure in our new and daunting work environments.
StayFocusd blocks distracting websites while you're trying to work, completely removing the temptation and allowing you to power through your daily workload. Just set your schedule and the app gets to work – it was nice knowing you Instagram.
Make time to tune in and chill out
In a time of social distancing and self-isolation, support is more important than ever.
You may not be able to have a mosey around the high street stores right now for some retail therapy, but the app stores are here with their own take, delivered straight to your sofa.
Presentation fast approaching? Deadline looming? Calm's got your back and stressed out shoulders.
It's packed with a smorgasbord of mindful tips and tricks. Pick from exclusive music tracks engineered to help you focus, relax and sleep. There are even Sleep Stories where you can drift off to the dulcet tones of Stephen Fry or Matthew McConaughey – one word, wow.
Ease into the morning with Calm's 10-minute daily feature. It's a manageable dose of meditation, without the commitment of full-on enlightenment.
If you want to improve focus, clear your head and stay on task, try Headspace. It's an app-shaped guru for all the other burdens of your workday.
Their new Weathering the Storm collection of meditation and mindfulness content has been specially designed for the current situation. It includes topics for focusing on navigating change, reframing anxiety and has lots of advice for difficult times.
We're not saying it's the answer to all your challenges, but it can help you take charge and reduce some of the strain – it's all about taking little steps.
When it comes to apps, it's a big world out there and we've only scratched the surface. So, while we've all got a lot more spare time on our hands, take a trip into app land. You never know, you might find your next work life or normal life buddy.
If you're interested in finding out more about how we're staying productive during this unusual time, get in touch and see how we can help.